Nursing professionals, working with members of society who struggle with mental health conditions, face the challenge of finding ways to recognize, encourage, nurture and treat people living with emotional and behavioral dissonances. These unique training DVD's, running 20 to 40 minutes, feature some of the most common mental health cases that nurses encounter in clinical settings.
Over 50 real-life based videos are designed specifically to enhance, augment, and easily integrate into your current in-service and regulatory training and reinforce symptom recognition. These DVD's utilize a case study format that provides visually stunning examples of multiple disorders, including, but not limited to:
Adjustment Disorder
Addiction and Substance Abuse
Alzheimer's/Dementia
Anxiety and Panic Disorder
Bipolar Disorder
Depression
Learning Disorder
Schizophrenia
Preview Mental Health Nursing Videos
These videos also demonstrate critical skills such as limit setting, patient negotiations, phrasing of questions and diffusing anger. Many of the situations include recommendations on next steps in providing patient treatment.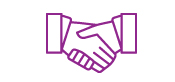 Partner with Medcom and integrate this dynamic, cost-effective learning tool into your current teaching methods. You'll experience the benefits that visual learning brings to gaining clinical skills, influencing attitudes about treatment options and producing higher levels of satisfaction among nurses who receive video training.

Try us for FREE! Call now for a free 14-day preview of these high-quality videos that will enhance your existing behavioral health nursing instruction by increasing overall course engagement, improving course knowledge retention and learning outcomes. Call today and get started — (800) 541-0253