This wide-ranging collection of DSM-5 and ICD-10 videos easily integrates into mental health training courses, helping clinicians better recognize multiple disorders and risk patterns, and gain an enhanced understanding of what a specific mental health diagnosis looks like.
These DSM-5/ICD-10 guided DVD's provide realistic depictions of mental health symptoms and will improve understanding, recognition and diagnosing of mental health disorders, as well as improve clinical competency. Sample titles include:
ADHD
Anxiety Disorders
Autism
Child and Adolescent Disorders
Delusional Disorders
Depressive Disorders
Eating Disorder
First Responder PTSD
Obsessive-Compulsive Disorders
Personality Disorders
Psychotic Disorders
PTSD
Separation Anxiety Disorder
Substance Related and Addictive Disorders
Preview Mental Health DSM-5 and ICD-10 Videos
Achieve better clinical outcomes, through enhanced visual symptom recognition. Medcom provides you with these unique video tools, designed for doctors, registered nurses, mental health technicians, first responders, social workers, case workers and therapists.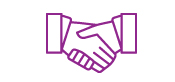 Partner with Medcom and integrate this dynamic, cost-effective learning tool into your current mental health training program. You'll experience the benefits that visual learning brings to gaining clinical skills, influencing attitudes about treatment options and producing higher levels of satisfaction among mental health professionals who receive video training.

Try us for FREE! Call now for a free 14-day preview of these high-quality DVDs that will enhance your existing behavioral health training by increasing overall course engagement, improving course knowledge retention and learning outcomes. Call today and get started — (800) 541-0253