Mental health professionals in Nursing, Psychiatry, Psychology, Social Work and Marriage and Family Therapy, will benefit from these dynamic DVD collections, designed to accurately portray numerous mental health disorders. Designed to seamlessly integrate into your current in-service and regulatory training, they provide riveting visuals that will reinforce symptom recognition and offer cross comparisons, enabling clinicians to differentiate between diagnoses.
Over 140 real-life based videos are designed specifically to enhance, augment and easily integrate into your current mental health training programs. These DVD's accurately showcase clinical symptoms, that will assist any mental health professional to better recognize, assess and diagnose numerous mental health disorders including:
Adjustment Disorder
Addiction and Substance Abuse
Alzheimer's/Dementia
Anxiety and Panic Disorder
Bipolar Disorder
Child and Adolescent Disorders
Delusional Disorders
Depression
Eating Disorder
Learning Disorder
Loss and Grief
Personality Disorders
PTSD
Schizophrenia
Substance-Related and Addictive Disorder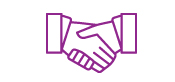 Partner with Medcom and integrate these dynamic, cost-effective learning tools into your current teaching methods. You'll experience the benefits that visual learning brings to gaining clinical skills, influencing attitudes about treatment options and producing higher levels of satisfaction among mental health professionals who receive video training.

Call now for a free 14-day preview of these high quality videos. They will enhance your existing mental and behavioral health instruction, by increasing overall course engagement, improving course knowledge retention and learning outcomes. Call today and get started — (800) 891-1443